Join Us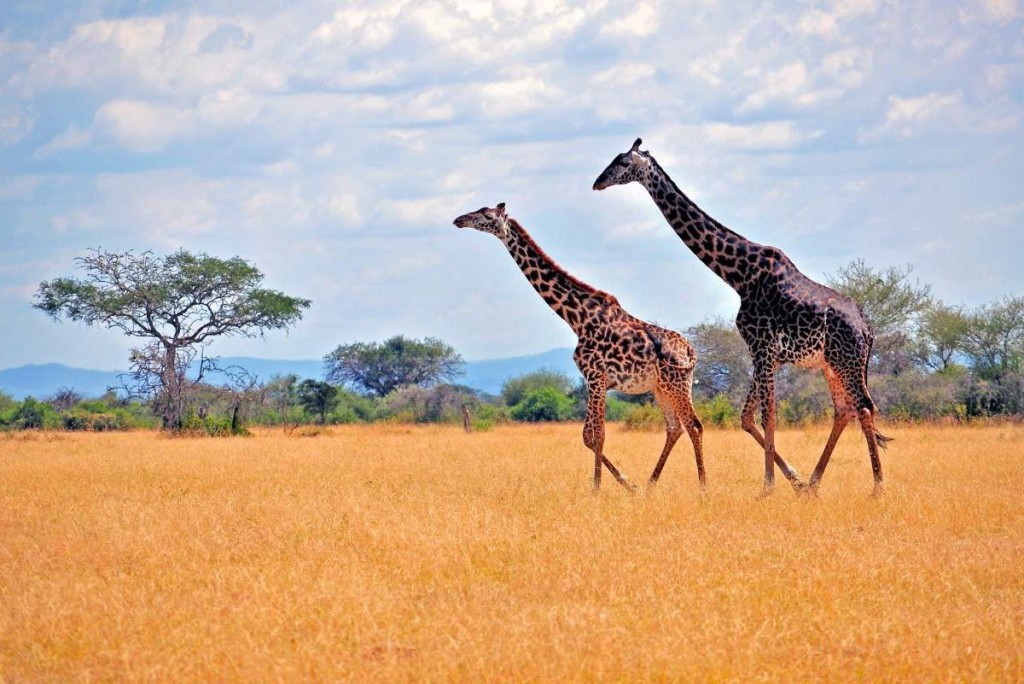 TANZANIA SALTworld EXPERIENCE June – JULY 2017
This trip to Tanzania will be a life-changing event for anyone who wants to be immersed in another culture and also have a profound impact on the lives of many.  You will be completely off the grid on the southeastern coast of Africa, where you will experience the thrill of a safari and the tropical island of Zanzibar off the coast of Tanzania.  Along the way, you will participate in social change projects while serving and learning from others.
Trip overview: Your journey will begin in Kilimanjaro, Tanzania. We will travel one hour to Moshi, Tanzania.  During your first week, you will be engaged in a variety of social change projects and serving the local community, as well as learning from the resilient people.  You will first have the opportunity to tour a dispensary that SALT world is committed to helping complete.  The dispensary serves approximately 12,000 people!  Next, you will spend the day at a primary school that is home to many children with disabilities.  You will have experience working with the children, washing clothes, and helping maintain their garden. Furthermore, you will spend a day at a hospital in the children's wing and learn about mental health care in Tanzania.  The following day, while at Upendo Orphanage, you will interact with the children.  You will spend the day playing with the children, feeding them, and helping them during nap time.  You also will visit Sambarai, where a kindergarten program was established, and meet the teachers and children.  You will help with the building of the dispensary as well as spend time with the teachers and the children of the school.  You will also tour the local university and meet with faculty members, students, and staff who run the dispensary.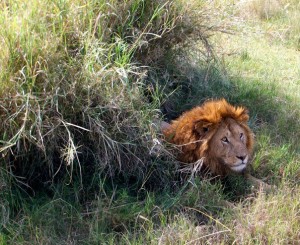 After the social change projects, you will experience breathtaking views as you embark on a private safari through the wide-open and endless Serengeti plains and the wildlife haven of the Ngorongoro Crater.  You will see phenomenal wildlife in its natural habitat.  Starting in Ngorongoro, you will descend 2000 feet to the floor of the crater and explore the forest areas that are inhabited by monkeys and elephants, the lake area, where you may see flamingos and the open savannah where lions hunt for food.  You will then enter into the Serengeti, which is the largest and most famous park in Tanzania, known worldwide for its endless plains, wildebeest-migration, herds of lions and other predators such as hyenas, cheetahs and leopards.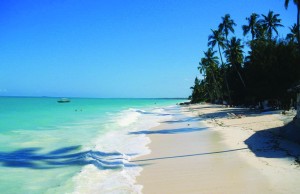 After completing your safari, you will fly to the Island of Zanzibar, which lies approximately 23 miles off the coast of Tanzania in the Indian Ocean, and offers white sandy beaches, snorkeling, and immense, rich history.  The Island has attracted travelers from all over the world as the island is known as "Spice Island" for its rich spices and history as Old Stone Town, which was one of the main centers of East African slave trading.  You will tour the winding streets lined with shops and bazaars as well as experience the local culture.  Zanzibar is also a snorkeler's dream due to vast amount of coral and tropical fish.
This project will be led by Dr. Brande Flamez, SALT world's CEO.  Brande has traveled all over the world engaging in social change projects, and this is her fifth trip to Tanzania.  She is excited to answer any questions you might have and share how this trip allows participants to serve others, but will impact their own life as well.
Trip pricing includes:
Transport to/from Kilimanjaro Airport to retreat center
Accommodations (single occupancy at retreat center)
Housing: Guest will stay at the Moshi Diocese retreat center. Each room includes a bed with a
mosquito net, private shower, toilet, closet, and desk.
Daily Breakfast, Lunch, and Dinner while at the retreat center
Transportation during trip
Volunteering at local village projects
Local guide speaking fluent English
Flight to Zanzibar and hotel accommodations in Zanzibar
Safari to Serengeti
Tips
What is not included:
Flight from United States to Kilimanjaro (we can connect you with a travel agent)
Visa (a visa is needed to enter the country; our staff will help you file your visa)
Food and drinks outside of included meals
Extra curricular activities and entertainment outside of what is needed (i.e., snorkeling trip in Zanzibar, hot-air balloon ride in the Serengeti)
Personal and incidental expenses
2017 Tanzania Travel Details (tentative)
Saturday June 24, 2017 Depart from Washington Dulles and arrive in Kilimanjaro, Tanzania on June 25th.
Day 1: Sunday, June 25th: Arrive in Kilimanjaro
Day 2: Monday, June 26th: Keni Dispensary
Day 3: Tuesday, June 27th: Keni Dispensary and local school
Day 4: Wednesday, June 28th, St. Francis Primary School
Day 5: Thursday, June 29th, Sambarai Kindergarten Program
Day 6: Friday, June, 30th, Upendo Orphanage
Day 7, Saturday, July 1st: Children's Hospital Wing (Safari optional here)
Day 8, Sunday, July 2nd: Meetings with colleagues (Safari optional here)
Day 9-15, Monday, July 3rd-Sunday July 9th Zanzibar Social Change Projects.
Day 16, Monday, July 10th, University Meeting
Day 17, Tuesday, July 11th  Shopping in local markets/depart from Tanzania to U.S.
Day 18, Wednesday July 12th arrive in the U.S.
Estimated cost of airfare from the United States to the Kilimanjaro, Tanzania – Depending upon city of departure, estimated airfare from the USA should range between $1700-$2300 during July. Participants are encouraged to secure airfare well in advance of travel dates.
Pricing: 
18 days – $2,000 (approximate)
Waiver must be signed and emailed to info@salt-world.org no later than 60 days before arrival date.
50% non-refundable deposit due upon booking
Balance of remaining funds are due no later than 30 days before scheduled arrival.
Part of your fee is tax deductible
Questions:  If you have any questions about SALTworld Inc. or this incredible experience, please email us at info@SALT-world.org. We will be happy to answer any questions you have.