Global Causes
Tanzania Projects (June/July 2017)
Tanzania is one of the world's poorest countries in terms of per capita income, with the average person living on less than $1 per day.  The country ranks 12th in the world for HIV/AIDS adult prevalence rate, which leaves many children orphaned and without family support. 
SALTworld is currently working to raise money for the following organizations:
Keni Dispensary: 
Over the years SALTworld has helped provide donations to build a medical dispensary (2014) and running toilets (2015). Medical dispensaries help provide services to over 12,000 people that are often unable to seek care at a hospital. In 2016, SALTworld raised money to help build a lab outside the dispensary that will have adequate testing equipment for various medical conditions and provide proper diagnosis and treatment. This year we are continuing to raise money to complete the lab and help staff a full time doctor at the dispensary.  Medical supplies are also being collected for the pharmacy.



 Sambarai Kindergarten Program
SALTworld is fundraising to help provide a salary for two kindergarten teachers.  In 2015 the first kindergarten program was launched and 28 students graduated in Dec of 2015. In 2016 there were over 76 children enrolled! We are collecting size 10-1 children's closed-toed tennis shoes and toys to give to each child graduating in December 2016.




St. Francis Primary School
Last year SALTworld help complete the building of a new dining hall. Over 300 students now have a place to gather and share a meal. For 2017, SALTworld is raising money to build adequate housing quarters for teachers.  These teachers live at the school and, as you can see below, the living quarters are not suited for teachers with a family due to minimal privacy.  We also want to purchase adequate bedding for teachers.  Additionally, SALTworld is raising money to build a room specific for children with hearing and visual impairments.  This room will include necessary equipment.  We are also collecting new closed-toed shoes sizes 7 toddler to size 2.




Huruma Hospital: Children's Wing of Hospital
In Tanzania, the government does not provide disability or assistance to anyone diagnosed with a mental health disorder or disability.  Dr. Ringo, the psychiatrist of the unit, described this wing as being filled with "the abandoned and forgotten."  Patients are often the last to receive any support.  Over the years, SALTworld raised money to purchase new mattresses for the women's section and medication for the entire unit for a year. This year SALTworld is helping purchase mattresses for the children's wing at Huruma hospital. We are also raising money to provide mental health support and medications for the psychiatric wing at Huruma hospital.



Upendo Orphanage
Upendo Orphanage houses 16 girls, 15 boys, and 8 babies.  Many children have been found abandoned or their mothers passed while giving birth.  We are raising money to provide a year's supply of formula, medication, and food for all children.  We are also collecting size 0-8 children sized, closed-toed shoes.




Turkey-Autism Outreach (August 2017)
SALTworld also is working with the Nar Taneleri Special Education and Rehabilitation Center to assist with the creation of an ecological farm and house in the Izmir Province of Turkey that will benefit individuals with autism spectrum disorders and other physical and intellectual disabilities. This development of the farm is designed to help these individuals to become self-sufficient and to learn create a sustainable environment.  The farm will include a rainwater harvest, an edible garden, and a greywater storage system.  Additionally, they will have the opportunity to care for chickens, sheep, and goats, as well as managing a butterfly and bee-friendly garden.  Ultimately, we want them to be able to live independently and provide for themselves.  We believe that is important to teach people to fish rather than to simply give them a fish.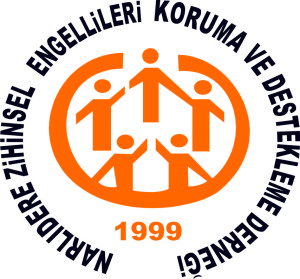 Haiti Trauma Project (December 2017)
In Haiti, over 50% of primary school aged children are not enrolled in school. At the primary level, less than 10% of schools are public, which severely limits the opportunity to receive an education. Because 30% of children able to attend primary school will not make it to 3rd grade and because 60% will abandon school before the 6th grade, the population's illiteracy rate is almost 60%, one of the highest in the Western Hemisphere.
The development of universal education in Haiti is key to the economic recovery of the country. In fact, The Director General of UNESCO once stated that 'education is at the core of Haiti's recovery and is the key to Haiti's development." Unfortunately, one of the biggest challenges to this development is the shortage of qualified teachers in Haiti. Prior to the 2010 earthquake, the World Bank stated that Haiti required 2,000 new teachers each year to reach the goal of universal education. After the earthquake, the only public teacher-training institute of Haiti was destroyed.
For that reason, the Haitian American Caucus (HAC)-Haiti (a non-profit organization), runs Ecole Shalom, a school for children grades K-12. HAC charges a small fee for students to attend, however no child is refused an education. Families who cannot pay continue to reap the benefits of a quality education and the resources the school has to offer. In addition, HAC facilitates an annual teacher summer institute training for over 100 teachers in the Croix-Des-Bouquets and Port-au-Prince, Haiti area, which happens to be the most populated regions in the country.
The Haiti Trauma Project, founded by Florence Saint-Jean, is a trauma intervention program in Haiti that supports Ecole Shalom at the HAC compound. Faculty members, students, and professionals from the United States travel to Haiti to conduct one week of activities for the children, which include:
Sexual Abuse Workshop
Trauma Intervention Workshop
Field Day activities
Holiday Party for over 350 children
Furthermore, The Haiti Trauma Project also provides trauma assessment and intervention training for professionals in Haiti. The project is coordinated with university faculty and students, community leaders, and agencies in the U.S., in a collaborative international trauma research and clinical training program; providing mental health training focusing on the pathways to care, barriers to treatment, and engagement strategies that influence service usage.
SALTworld is helping raise money to support the Haiti Trauma project. Funds for The Haiti Trauma Project at Ecole Shalom will go towards:
Food to feed the children for the week
Staffing the teachers for the week
Purchase of supplies and resources to run the activities such as: academic supplies, toys, utensils, plates, etc.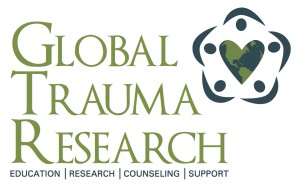 Teen Crisis Hotline Israel Project (December 2017)
SALTworld is helping fundraise to maintain a teen crisis hotline. When loneliness and desperation becomes overwhelming and life feels like it is totally falling apart due to an acute stress or crisis episode, trauma, PTSD or other behavioral/personality disorders, troubled teens can turn to the Crossroads HOTLINE – a caring, responsive 24/7 'lifeline'. The Crisis HOTLINE is an integral part of our Core services helping to reduce the risk of suicidal and self-harming behaviors.
Crossroads provides life saving crisis intervention and prevention programs, including a social service safety-net, for at-risk Anglo teens in Israel who are struggling with social, emotional or educational difficulties. Crossroads Social Workers engage these teens on the streets of Jerusalem where they offer them a safe alternative to the chaotic and dangerous street scene. Their aim is to provide every at-risk teen with the hope, motivation, tools, and life-skills necessary to realize a promising future.
Organizational history:
In 2001, Crossroads was created to offer therapeutic services, to English-speaking at risk teens in Israel, who were not being engaged by a professional support system that could relate to them in their own culture and language.
Who they serve:
An overwhelming majority of the client population they serve are in a fragile emotional state and/or experiencing social problems. The target population comes from one or more of the following circumstances:
•    Sexual, Physical and Emotional abuse
•    Broken Families
•    Extreme financial hardship
•    Homelessness
•    Dropped / kicked out of school
Often, their way of coping is to try and numb their feelings of pain and worthlessness through drugs, alcohol and are in danger of physical harm (from others or self-inflicted).Crossroads Social Workers go to the streets of Jerusalem 2-3 nights a week where they engage with at-risk teens.The Social Workers begin by providing crisis intervention and inform teens about Crossroads services including our Drop-in-Center, Therapy, Crisis Hotline, Educational support, legal assistance and Job Center.